Title: Letters to and from a Latin American Travel Writer
Date: 1979-08-27
SKU: BG01
Ted Kaczynski & Jack Epstein
Letters to and from a Latin American Travel Writer
Introduction
NY Post:[1]
In one letter dated May 24, 1979, Jack Epstein said Kaczynski asked him for advice for a secluded spot in South America because he and his brother wanted a "wilderness retreat."

Epstein has since speculated that Kaczynski was seeking the travel advice in case he needed to flee from US law enforcement.
Whether the primary purpose was a backup place to run away to or not, it's clear through a later letter to his brother that they both desired to travel there:[2]
In library, look up maps like we did before. The areas Epstein suggested were Maesta Central (near San Jose) and the Cordillera del Gunacoste. (If maps look promising, you might send me a Xerox copy of one if convenient.)

As for Commies in Costa Rica—if we ever do go there, maybe by that time we will have better indications as to just what the Commie situation is likely to be.
---
Ted's Letters
Ted's First Letter
463 North Ridge Avenue
Lombard, Illinois 80148
May 24, 1979
Jack Epstein
c/o And/OOr Press
P.O. Box 2246
Berkeley, CA 947002
Dear Mr. Epstein:
My brother and I are interested in obtaining a wilderness retreat for permanent residence or at least a long-term stay. That is, we want to get a small plot of land, in a location as remote from civilization as possible, on which we would live self-sufficiently as we are able. By "wilderness" I mean a place where the nearest neighbor is, say, five miles away (air-line), and preferably further.
One of the regions that suggests itself to our attention is South America. ... I would therefore like to ask whether you think South America would provide any suitable locations for a wilderness retreat such as I have described. If so, what areas would you suggest we investigate? ...
Thank you.
[signed: T. J. Kaczynski]
T. J. Kaczynski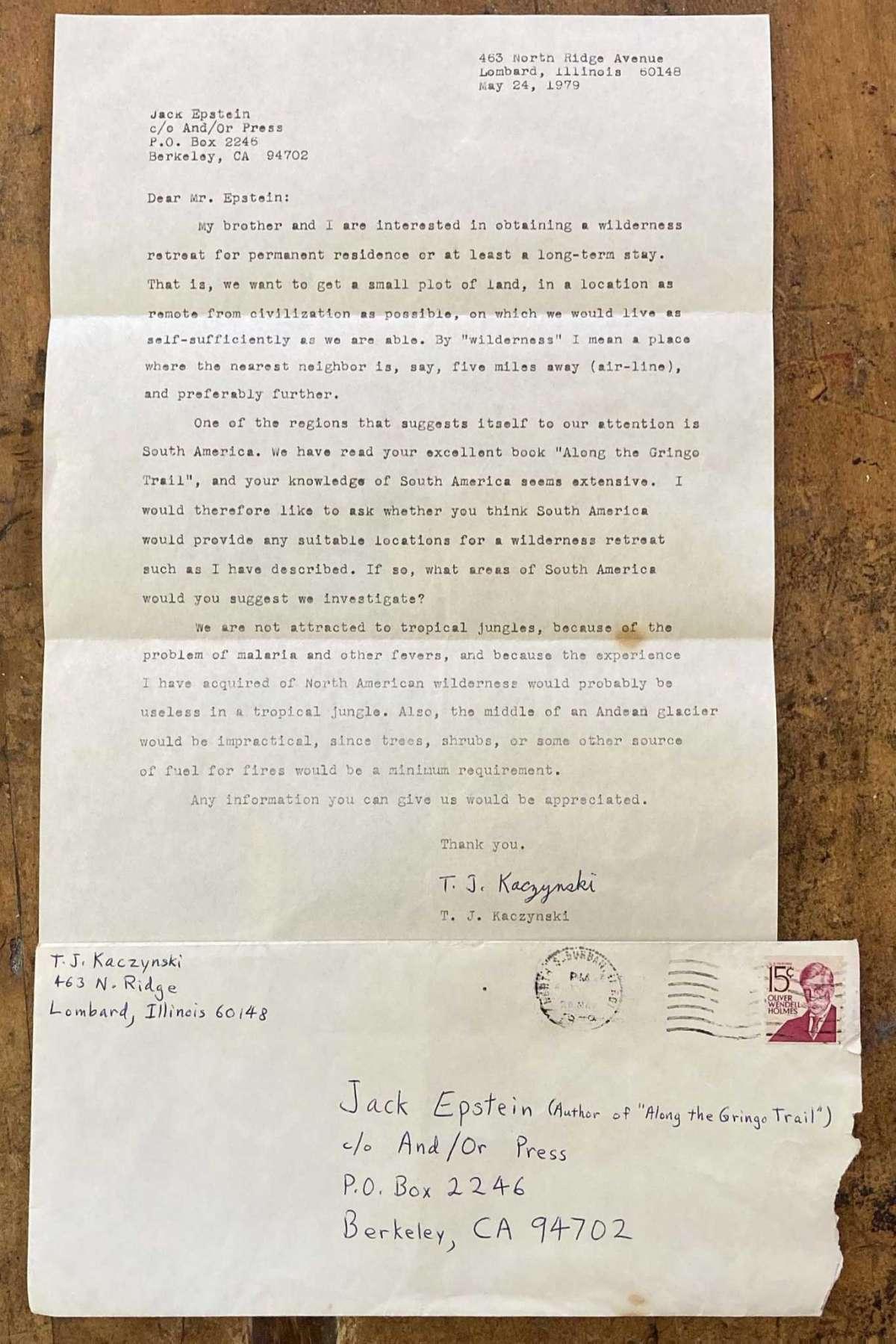 Ted's Second Letter
Dear Mr. Epstein:
Thank you for your helpful and courtious reply to my recent inquiry. The reason this thank-you has been delayed so long is that I was off in the hills for a considerable time, out of touch with everytthing, as a result of which I got your letter only a couple of days ago.
Sincerely,
T. J. Kaczynski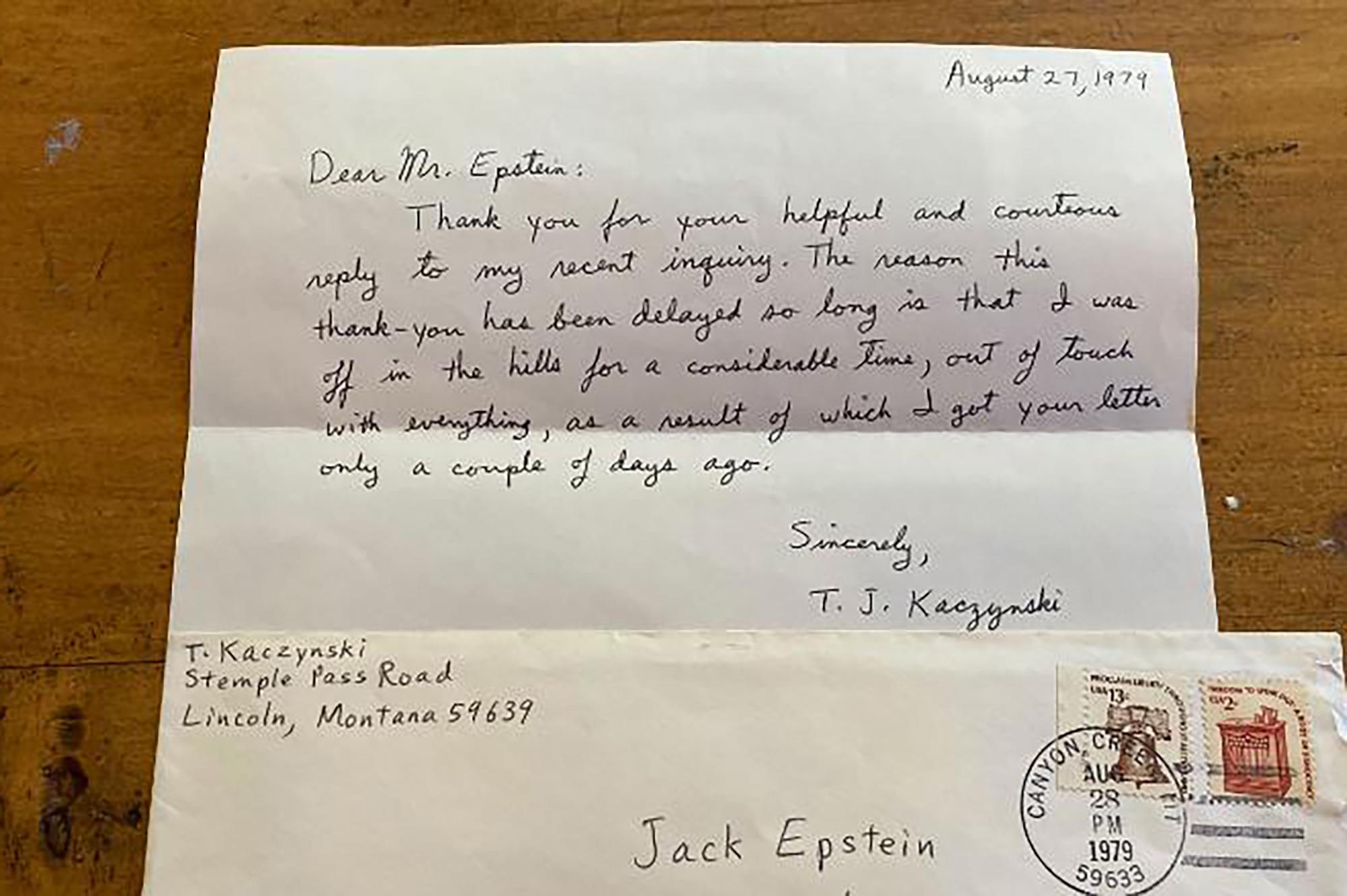 [1] Emily Crane. Writer finds decades-old letters from Unabomber seeking travel advice [Essay]. New York Post. September 22, 2021. Original link. Archived link.
[2] Ted Kaczynski. The Letters Between Ted Kaczynski and his Brother David [Letter]. The Ted K Archive. Original link. Archived link.