Title: Guccione solicits Unabomber
Date: 2 May 1995
The Associated Press
Guccione solicits Unabomber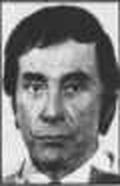 Magazine publisher Bob Guccione said he would publish the Unabomber's manifesto and put his public relations team behind the effort "in order to save lives."
Guccione, chairman of General Media International, which publishes Penthouse and Omni magazines, urged the mail-bomb terrorist in an open letter to "contact me at your earliest convenience."
In a letter to The New York Times last week, the alleged bomber promised to stop his 17-year reign of terror if a major media outlet published his 29,000-word plus manifesto
"I am making one or several of my magazines available to publicize your message," Guccione wrote in his open letter, which was faxed to The Associated Press today. "We could publish your entire manuscript at one time, or as you suggest, we could serialize it over two to three months.
"Furthermore," Guccione said, "I would dedicate our entire public relations operation to help publicize your message."
Other media outlets reacted with more caution to the Unabomber's demand Times publisher Arthur Sulzberger said they would "make a journalistic decision about whether to publish it in our pages." Time and Newsweek, which were specifically mentioned in the Unabomber's letter, were non-committal.
Officials say the Unabomber has killed three people and wounded 23 others with package bombs in attacks dating back to 1978.
He struck last on April 20, killing a timber industry lobbyist In Sacramento. Calif.