Title: Flower sketches
Date: Unknown. At some point pre-1977.
Ted Kaczynski
Flower sketches
Most common color of mustard family flowers is white or yellow; pink also occurs, and probably purple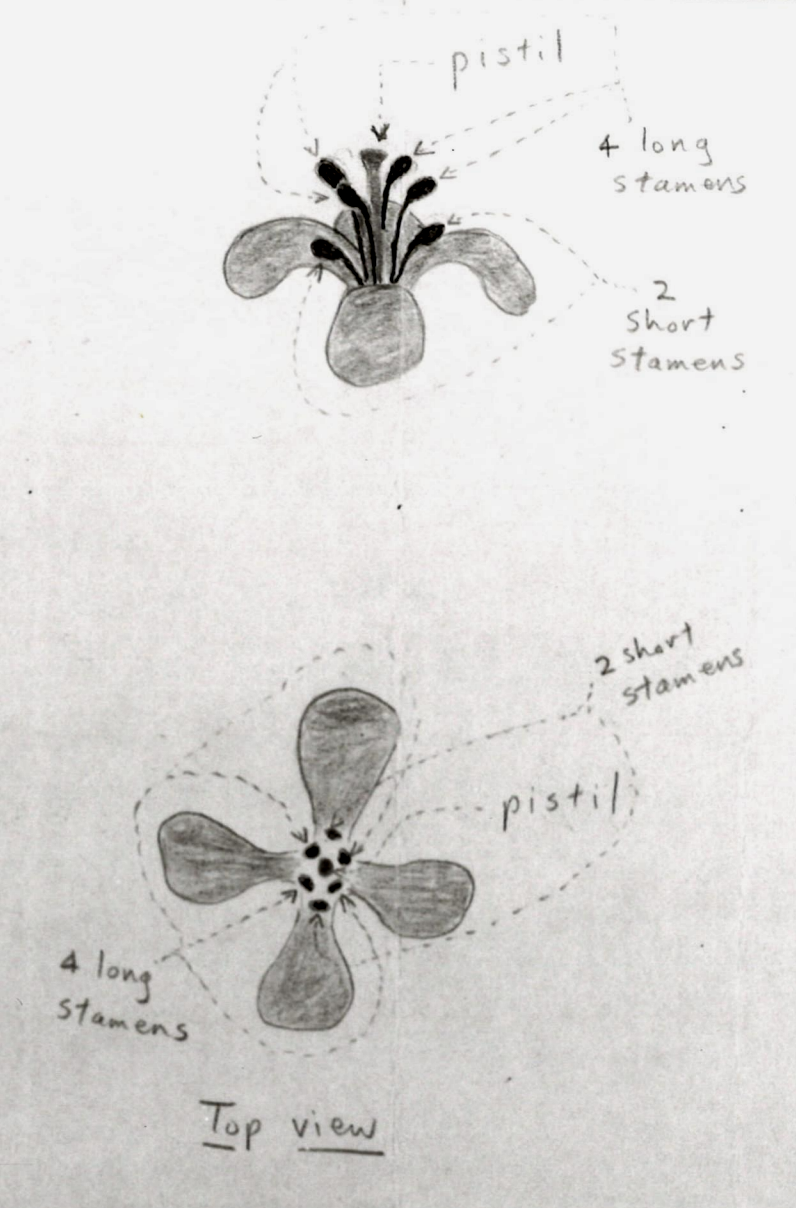 [pistil
4 long stamens
2 short stamens
2 short stamens
pistil
4 long stamens
Top view]
Typical flower of mustard family. For purposes of illustration, Pistil is shown in black, Stamens in blue, petals in red.
---
1 pistil in center is surrounded by 6 stamens, of which 2 are usually shorter than the other 4.
There are 4 petals.
---
For typical arrangement of seed-pods in mustard family, see illustrations in Kirk, Wild Edible Plants of the Western United States.
---
Another identifying trait of mustard family is the mustardy or radishy smell of the crushed leaves.