Welcome to the biggest online archive of texts related to Ted Kaczynski!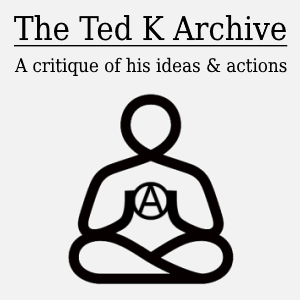 You can find a full index of the archive here:
The project is divided into six main categories:
For a simple guide on how to use this website click here.
Also, you can:
For more information about this project click here.
For suggestions on how you can help improve this website click here.
Join the live chat spaces for the website: Discord & Matrix
& Follow this website on twitter for updates: @TheTedKArchive
---
The Various Ted K Archives
---
A Few Guides to Ted K & His Philosophy
---
Popular texts
---
The Ted K Wiki